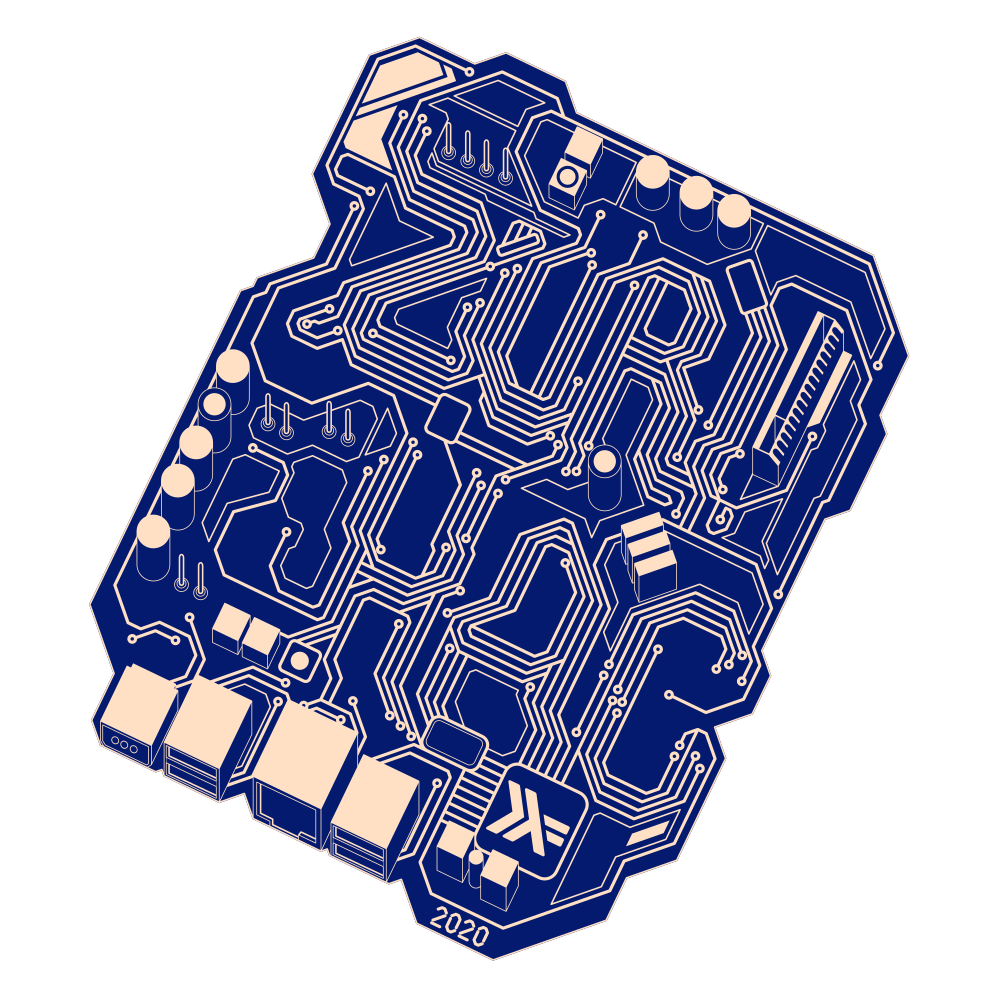 What is ZuriHac?
ZuriHac is the biggest Haskell Hackathon in the world: a completely free, three-day grassroots coding festival organized by Zürich Friends of Haskell. It features fantastic keynotes, interesting tracks, and of course lots of hacking and socializing!
When and where?
ZuriHac 2020 takes place Friday 12 June to Sunday 14 June and is hosted at the HSR Hochschule für Technik Rapperswil. This modern venue is located right at lake Zürich and provides space for 500 participants.
Who can attend?
Everyone! We will have a dedicated beginners' course, and there will be mentors and Haskell gurus on site whom you can directly approach during the whole event with any Haskell-related question you have.
Program
Speakers
Alexis writes a lot of open source Haskell and Racket code. She is the author of Hackett, an experimental language that attempts to combine the best aspects of both languages. Currently, she works for Hasura, building a realtime GraphQL server on top of Postgres.
Rob works at GitHub and leads the development of semantic, an advanced static analysis tool that understands many programming languages. He is also known for bringing advanced effect handler research to the industry in the form of the fused-effects package.
More speakers will be announced as we get closer to the event.
How it works
ZuriHac focuses on three goals:
to work on interesting open source projects;
to learn more about our favorite programming language; and
to have fun and build a community!
ZuriHac is not a conference. Most of the time is reserved to work on projects together. At the start of the Hackathon maintainers get a few moments to present their project. If you want, you can join any of these projects and learn, contribute code, write documentation, or make any other sort of progress. There will be something for all skill levels.
Of course — in between hacking — we love learning from some of the most interesting Haskellers out there, so we have a couple of invited talks from several amazing people from both industry and academia.
To top this off, we plan to organize three free courses you can take!
A beginner course for people who haven't programmed before.
A learn Haskell course for people who have programmed in other languages and want to learn Haskell.
An intermediate course for people who have Haskell experience and want to learn about some more advanced subjects.
Sponsors
supported by

Interested in sponsoring? Contact us!
Registration
The Hackathon is completely free but the number of participants is limited to 500 people. To this end, it is very important to us that you timely cancel your registration in case you cannot attend. Around two months before the Hackathon, we will ask you to confirm your registration and after that you will be able to access your ticket.
Once we reach maximum capacity you will be queued into a wait list. In case that somebody cancels we will fill up the seats from the wait list in first come first serve order and let you know. Please do not book anything before we have confirmed a seat for you in a confirmation email.
Venue
The hackathon takes place at the HSR Hochschule für Technik Rapperswil. The campus is about 40 minutes outside of the Zurich city.

HSR Hochschule für Technik Rapperswil
Oberseestrasse 10
8640 Rapperswil-Jona
The Hackathon mainly takes place in two buildings: Building 1 and Building 4. Detailed info on the different rooms will be announced later. The venue is located right next to the lake, and weather has been superb (25°C, 77℉) during the previous years, so feel free to bring your swimming gear!
Getting there
By Train
You can take the S7 or S15 to get from the Zurich main station to Rapperswil. These trains run regularly in 30 minute and 60 minute intervals, respectively. Google maps works well for directions if you use the "public transport" tab.
If you arrive at the Zurich airport, first take the train to the Zurich main station and then continue with S7 or S15. Trains from the airport towards the city run every few minutes.
Train tickets
If you stay in Zurich city, the easiest option is to get a 24 hour pass for all zones. It's good for all public transportation around Zurich, up to Rapperswil. A one-way ticket costs 17.20CHF, the 24 hour pass 34.40CHF.
Please note that the 24 hour pass is literally a 24 hour pass and can be used over multiple days: e.g. if you buy one on the first day of the Hackathon at e.g. 9.00, you can still use it to take the train at 8.00 the next day. This way, it is possible to buy only two tickets for the three-day conference.
A lightly cheaper alternative to the 24 hour pass is the 9 O'Clock day pass which works more like a regular day pass. However, this requires you to take the train to Rapperswil after 09:00 on Friday, as described on the website.
You can buy tickets from the SBB or ZVV vending machines, which have a button to use them in English rather than German on the home screen. Alternatively, you can use the ZVV ticket app on Android or iOS.
By Car
There are some paid public parking lots in walking distance from the campus (see here for a map). It can be difficult to find a free parking spot in these lots, and you can expect to pay about CHF 20 per day. We therefore recommend that you come via public transport if possible.
Accomodation
As for accomodation, there are two options. You can either stay in Zurich, or in Rapperswil itself. Both have advantages and disadvantages: there are more things to do in Zurich, but you can save time and transportation costs by staying in Rapperswil.
Here are some hotels close to the venue:
During previous years, attendees have also shared accomodation (e.g. on Airbnb). In order to get in touch with fellow attendees, we recommend using the #accomodation channel in our Slack chat.
If weather allows for it, camping is also a very affordable and beautiful option for the ultimate grassroots ZuriHac festival fans. Several people have stayed at this campsite in 2017, 2018 and 2019.
Getting around
See this map for more information on accomodation, grocery stores, and other useful places.
We also recommend the Wikivoyage page on Zurich.
Contact
Who are we?
The main organizers for ZuriHac 2020 are Jasper Van der Jeugt, Juri Chome, Farhad Mehta and Bieke Hoefkens.
Additional volunteers include Andreas Herrmann, Artem Chirkin, Arvin Moezzi, Bieke Hoefkens, Charles Till, Gleb Peregud, Ingrid Vettiger, Ivan Kristo, Mathias Koerner, Niklas Hambüchen, Silvio Böhler, Simon Meier and Tomas Carnecky.