What is ZuriHac?
ZuriHac is the biggest Haskell Hackathon in the world: a completely free, three-day grassroots coding festival organized by Zürich Friends of Haskell. It features fantastic keynotes, interesting tracks, and of course lots of hacking and socializing!
ZuriHac takes place Friday 12 June — Sunday 14 June 2020.
Holding an event for 500 people in a physical location is clearly not an option this year. Instead, we are happy to inform you that the hackathon will take place as an online event. Read on below for the details, we're very eager to tell you how we intend to make it into a great event.
What will the online version look like?
For the talks, we are streaming them live on YouTube. We will even hold the usual Q&A at the end, where our friendly moderators will pass your questions from the chat to the speaker.
For the general hacking and socializing, we will be using Discord. It provides both chat channels like Slack and IRC, as well as voice channels with optional video/screen sharing. This gives us an online space where we can:
Collaborate & hack
Provide classes and tracks
Hold lightning talks
Casually talk to each other and exchange ideas
We also plan to host the beginner and advanced tracks online. More info about that will follow!
How do I attend?
I'm glad you asked! You still need to register, so that we can provide a good experience to everybody. If you're privacy minded, feel free to choose any username you want.
After you register, you will find an invite link to our Discord server on your registration page.
Finally, make sure to head over to our projects page, and have a look at what interests you. If you submit your own project, we will even create a channel on Discord just for you!
But what about my T-Shirt?
The economics of an online conference are very different from an on-site event, so we have decided to offer reimbursements to all our sponsors. This means we cannot offer any free T-Shirts this year.
However, we've seen in our post-events surveys that a lot of people really like the T-Shirt! That is why we have opened a webshop this year, so you can still get the ZuriHac swag you deserve.
All profits we make on these T-Shirts will be donated to a COVID-19 related charity. Shipping may be slow due to the pandemic, and we are obviously also very new to selling items online, so please be patient.
Program
Timetable
This timetable is very preliminary. It will be updated and more details will be added as we get closer to the event.
2020-06-12T18:00:00+02:00

-

2020-06-12T18:15:00+02:00

:

Opening

2020-06-12T18:15:00+02:00

-

2020-06-12T19:15:00+02:00

:

Invited talk 1

2020-06-13T10:00:00+02:00

-

2020-06-13T11:00:00+02:00

:

Invited talk 2

2020-06-13T18:00:00+02:00

-

2020-06-13T19:00:00+02:00

:

Invited talk 3

2020-06-14T10:00:00+02:00

-

2020-06-14T11:00:00+02:00

:

Invited talk 4

2020-06-14T18:00:00+02:00

-

2020-06-14T19:00:00+02:00

:

Invited talk 5
There is also a public Google calendar that you can use.
Speakers
More speakers will be announced as we get closer to the event.
Tracks
Advanced track
The Haskell experts from Well-Typed will teach a two-part course in the advanced track. The two sessions cover different subjects and are completely independent. They will take place on Friday and Saturday afternoon. The exact topics will be announced here before the event.
Beginner track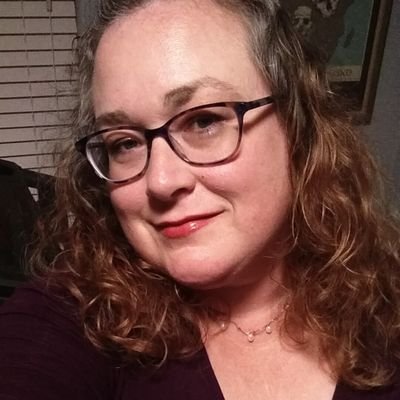 We're excited that Julie Moronuki from Joy of Haskell and Type Classes will be teaching the beginners course again this year.
The beginners course focuses on Haskell language fundamentals and requires no prior experience with the language. It will take place in two parts, on Friday and Saturday afternoon. We will post detailed installation instructions here prior to the event, so you will be able to dive right in!
Sponsors
supported by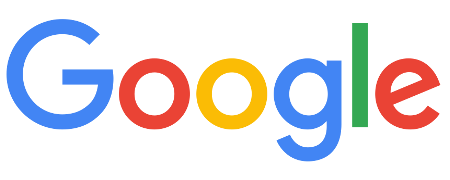 Interested in sponsoring? Contact us!
Registration
Due to the COVID-19 pandemic, ZuriHac 2020 will be an online event. We will be increasing the number of participants beyond the 500 that we could fit in the physical location, but we still require registration.
Once we reach maximum capacity you will be queued into a wait list. In case that somebody cancels we will fill up the seats from the wait list in first come first serve order and let you know.
Contact
If you have any questions before the event, please reach out to Jasper Van der Jeugt, Juri Chomé or Farhad Mehta. We also monitor our official Twitter account.
The primary medium to communicate with other participants is our Discord server. You will receive an invite to that after you register. We use the hashtag #zurihac on Twitter, and you can discuss the Hackathon on IRC in #zurihac channel on Freenode.
Who are we?
The main organizers for ZuriHac 2020 are Jasper Van der Jeugt, Juri Chomé, Farhad Mehta and Bieke Hoefkens.
Additional volunteers include Andreas Herrmann, Artem Chirkin, Arvin Moezzi, Bieke Hoefkens, Charles Till, Gleb Peregud, Ingrid Vettiger, Ivan Kristo, Mathias Koerner, Niklas Hambüchen, Silvio Böhler, Simon Meier and Tomas Carnecky.
Terms and Conditions
Each participant will retain ownership of any and all intellectual and industrial property rights to his or her work created or used during the Hackathon.
ZuriHac uses the Berlin Code of Conduct. In addition to that, HSR has an IT security policy which you are required to follow when using the wireless network.